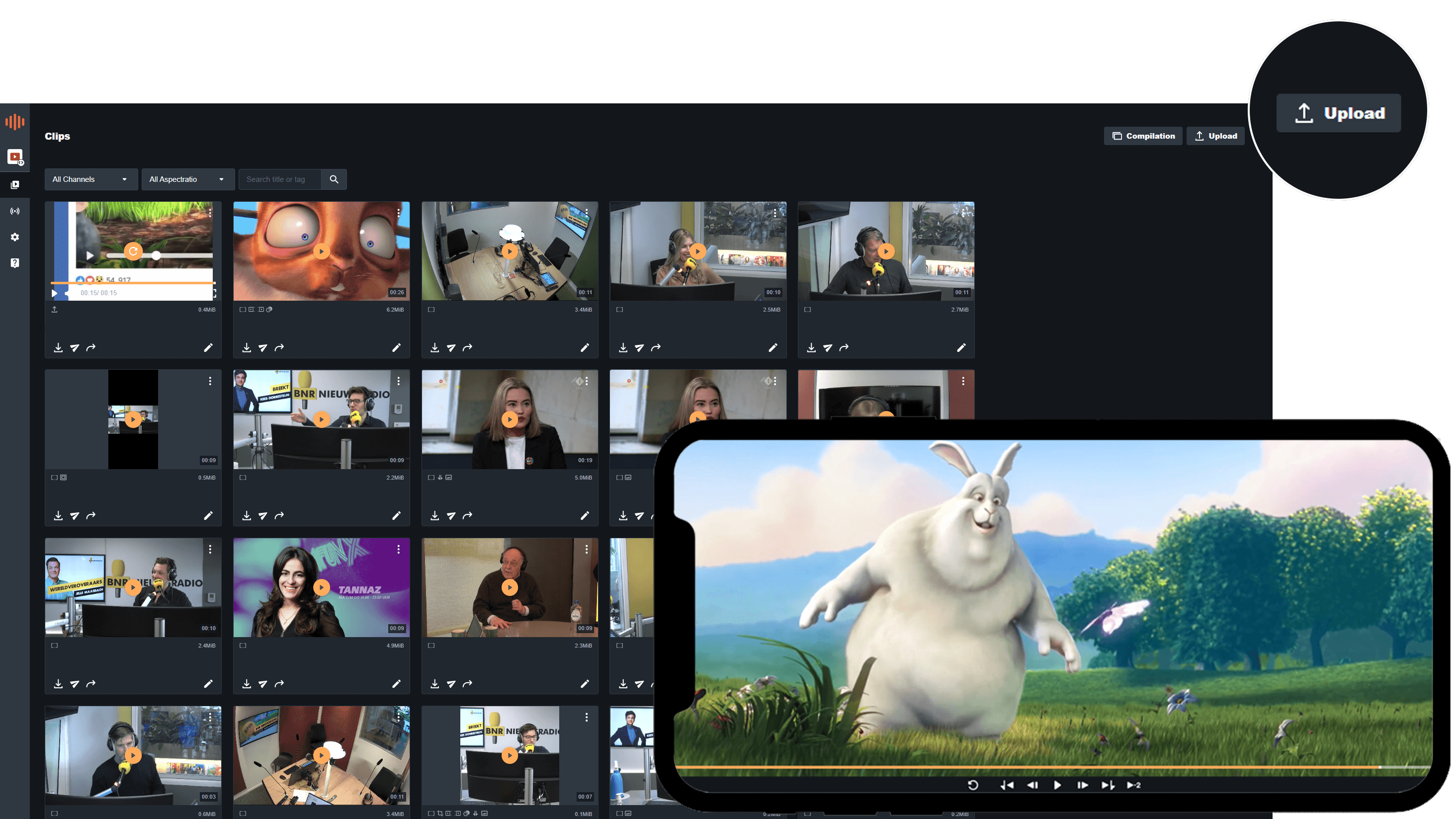 S
potOn
was built with the goal of making it easier for editors to clip, create videos and share highlights from their live streams.
However, our editing and sharing suite was so easy, fast, and accessible, that many of our users requested the ability to use pre-existing content within SpotOn as well.
So whether you are using SpotOn for your live stream highlights, or finalizing those premade videos, now you can do it all in one tool!
Create videos from your livestreams obviously only works when we actually have your stream. To make it as easy as possible for you to ingest your livestream, you can either automatically ingest it yourself, or get in touch for us to help you set everything up. We support HLS and RTMP stream formats, either push or pull. 
Click here for all technical specifications in regards to the settings we support for ingesting your streams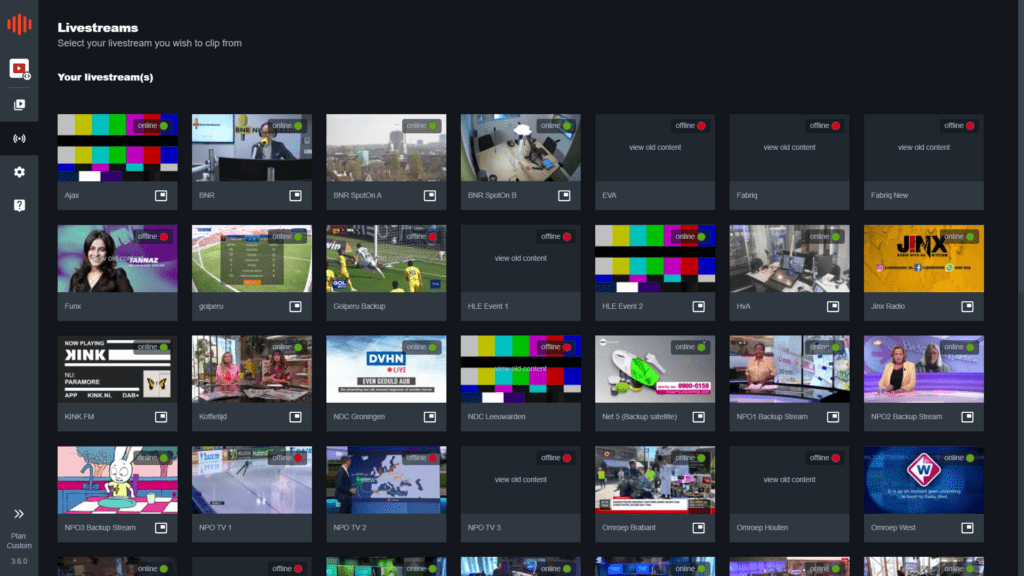 With our

Visual Live Stream Editor

you can easily find the live moments to create your clip from. We pre-cut up your live content in small pieces of video, if applicable even through our scene change recognition.
Go back in time and create clips from last week's stream instantly. When your live, the timeline will automatically show new content.
Watch your live stream while editing and be ready for your next highlight. Keep it open whilst creating, editing, managing, sharing, whatever you do. Or even open your current live stream in a separate window. Never miss a single moment!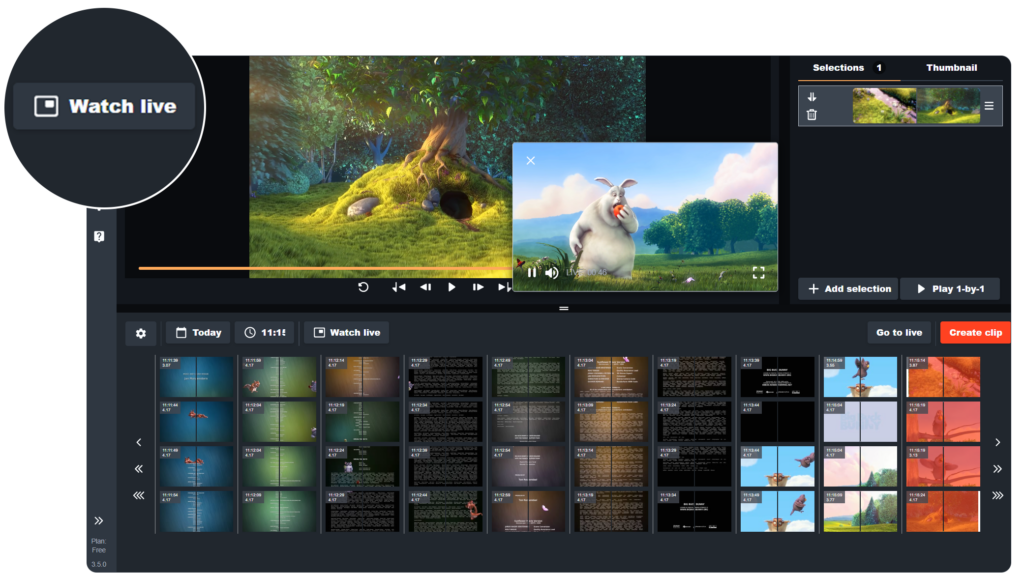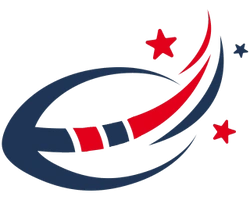 "Because of SpotOn we can now produce more clips from each Live or VOD game we process through the tool and in a shorter amount of time"
Get started and start creating videos today!
We offer a 30-day free trial of our Basic plan, without any commitment required from your end. And once the 30-day trial ends, you'll want to be using SpotOn forever, you'll see! No installation required.