Easy-to-use SpotOn video clip editor
Get more out of your live stream with our easy-to-use Livestream clipping editor. Create, edit, and publish clips directly from your live stream to your online platforms with our SpotOn video editor. Both beginners and experts create clips easily with our super-friendly interface.
Watch your live stream while editing and be ready for your next highlight. Create 10 seconds or up to 60 minutes clips in no time. Trim accurately, crop and adapt your video format to the platform you are posting on. With a 24 hour+ stream recording time and a max clipping lenght of 30 minutes you can create unique video clips of your real-time livestream.
Personalize and customize your clips
Create clips that are unique and connect with your audience. Personalize your clips, by adding an intro, outro, overlay, and caption your clips with our livestream video editor.
Trim frame accurately and create the perfect beginning and ending scenes
Crop or scale to portrait, square, landscape, or any other aspect ratio with just a click
Add personalized intros, outros and overlays, no video editing skills required
Everything you need in one tool
SpotOn is a cloud-based video editing tool accessible through our web app. Store all your video clips in our cloud-bases library. You can access your video feed anywhere from your computer as well as mobile. Work remotely from your computer with our friendly interface you and edit specific moments of your Livestream. Use SpotOn with your team. Improve your social media workflow by making clipping easy, speeding up the process of making video clips, and reducing clipping costs.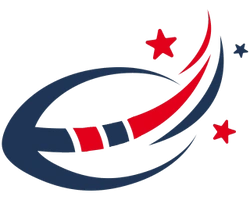 "Because of SpotOn we can now produce more clips from each Live or VOD game we process through the tool and in a shorter amount of time"